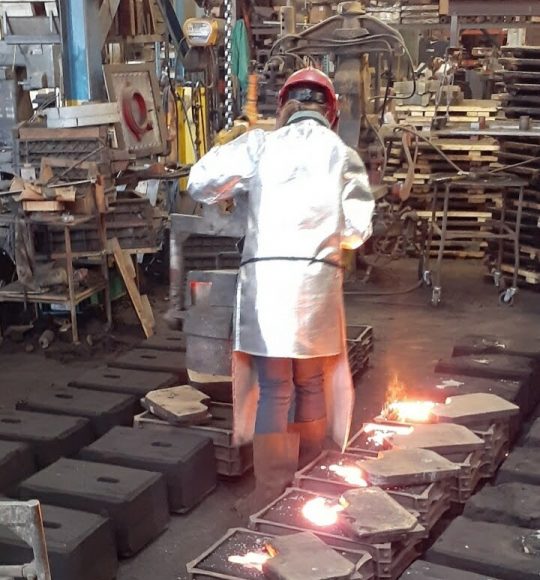 In 1998, Marcellus Metalcasters was founded by Andy Abrams in Marcellus, Michigan. Andy was a respected community member who had experience in the foundry industry and saw an opportunity to build the economy of the village he grew up in and keep local craftspeople employed. In 2019, Andy retired and sold the foundry to two Michigan-natives, Brad Ade and Caitlin McMahan who run the business still today. Both Brad and Caitlin earned engineering degrees from Western Michigan University and the Colorado School of Mines respectively, and utilize their knowledge and business experience to continue to grow the business every day, while staying true to Andy's vision. As co-owners, they are proud to lead the staff producing iron castings for a wide variety of industries and continually find ways to streamline processes to save their customers money and keep business flowing.
Providing Quality Iron Castings
We are a small business dedicated to quality. Our reputation is built on using precise casting processes, employing experienced craftspeople, and providing exceptional customer service. We know that getting each order right for our customers is essential to staying in business and continued success. If you have an issue with your Marcellus Metalcasters order, or work from another foundry, let us know right away and we'll do whatever we can to ensure your needs are met. Learn more about what Marcellus Metalcasters capabilities are through the button below.